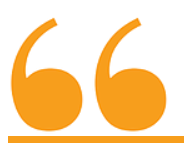 The 21st century is the era of regenerative medicine and is the focus behind the development and science of TeloYouth™. TeloYouth™ delivers the rejuvenating building blocks for the body's ability to regenerate, repair, and protect. It improves the body's energetic signaling and communication between our cells and DNA that translates into more energy.
The ingredients contain what health enthusiasts have been looking for. Something with the ability to minimize stress, maintain health, and prevent disease by enhancing regenerative repair processes and immunity that will allow you to live a long and productive life. The key to reaching these goals lies in the understanding of how the regeneration of tissues and organs happens with lifestyle, exercise and super nutrition in the face of accelerated aging caused by environmental stressors, infectious pathogens, and trauma which break the chain of life, thus, slowing down stem cell activity and cell regeneration.
For our body to function properly, it is necessary to have 20 amino acids, essential fatty acids, vitamins, and twenty-some minerals from functional foods. When all four nutrient groups come together, they form a chain, which plays the role of sustaining life itself. Roger J. Williams Ph.D. called this the "Nutritional Chain of Life." Bioactive peptides and glycopeptides, along with the 4 kinds of nutrients are essential for the signaling and communication that form the Nutritional Chain of Life which activates the fountain of youth and beauty in our body.
TeloYouth™ contains the regenerative building blocks that contain a full complement of signaling molecules that help to replenish and activate our stem cell pool as we did in our youth. Why does this matter? Because a new-born baby has 200 times more adult stem cells compared to an 80-year-old person. That is why babies heal so quickly, have a sharp memory, possess beautiful skin, and stay energetic. This is your best bet if you wish to sleep better, feel happier, get younger, leaner, and achieve 100 years or more of healthy living. To help regenerate our bodies, TeloYouth™ is a supercharged formula that takes an innovative approach to health and nutrition unparalleled in the market today. Achieve optimal renewal and improve your overall health at both the energetic and cellular level with TeloYouth™.